Ranches
---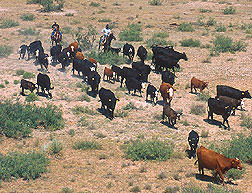 New Mexico is unique in that it is comprised of terrain and vegetation that varies from the Chihuahuan Desert in the southern portion of the state to high mountain snow packed peaks in the central and northern areas. The east central portion of the state is high plains commonly referred to as the Llano Esticado; Spanish for staked plains.

New Mexico has a mix of land status that primarily includes private Deeded land, federal Bureau of Land Management, federal United States Forest Service and New Mexico State Trust lands. The federal grazing lands not located with a designated national forest are administered by the United State Department of Interior's Bureau of Land Management and referred to as BLM grazing allotments. The federal lands located within five national forests located throughout the state are administered by the U.S Department of Agriculture United States Forest Service. The New Mexico State Trust lands are administered by the Commissioner of Public Lands within the New Mexico State Land Office located in Santa Fe, New Mexico.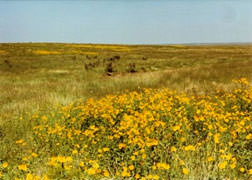 The majority of the BLM lands are located within southern portion of New Mexico with New Mexico State Lease lands distributed state wide. Typically the land status is intermingled throughout the state and within individual ranching units. The forest service lands are exclusively within five national forest located within the state and typically situated in one contiguous block with isolated tracts of deeded land intermingled.

Scott McNally has experience dealing with all of the agencies with regard to grazing and other resource matters. Scott operated a BLM grazing permit for more than twenty years and can assist in the transfer and maintenance of a grazing permit. Federal grazing permits are the most economical buy in today's market. Please give us a call with any questions or concerns about federal grazing permits.

New Mexico is truly a magnificent part of the world. There is something for everyone and a price range to fit anyone's budget. If you are searching for a ranch property and canⴠfind something that suits you, let us know and we will do the leg work. As a Buyer Agent, this agency will represent you throughout the search and negotiating process.
Ranches For Sale



Cowboy Draw Ranch

The Cowboy Draw Ranch is as productive as any ranch in the immediate area. (learn more)



Douglas Ranch

The Douglass Ranch consists of 4,700 acres of deeded land, 640 acres of New Mexico State Lease land, and 320 acres of uncontrolled land, all native grass rangeland under fence. (learn more)
In addition to the ranch properties that we currently have listed there are several other properties that are available, but not actively being marketed. Contact us and we will give you the information.