THE RHODES FARM
---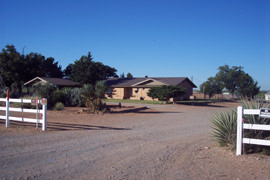 The Rhodes Farm is a noncontiguous tract of land located in Chaves County, east of Hagerman, New Mexico and east of the Pecos River. State Highway 249 (Aberdeen Road) splits the property with a very small portion of native rangeland (10 to 15 acres) located apart from the main portion of the property. The total acreage estimated within the farm is 478.89 surface acres of which approximately 140.1 acres are in cultivation. The cultivated acre estimate is taken from a USDA Farm Service Agency map provided by the client. The Subject Farm has been cash rented over the past five years. The current agreement expires in December of 2017.

The irrigated land is currently producing a good stand of alfalfa hay. The irrigation water is pumped from the Pecos River into a dirt surface irrigation ditch that distributes the water throughout the farm. At one location there is centrifugal booster pump that is utilized to boost head pressure. The irrigated land is situated in a north/south direction parallel to the Pecos River.

The additional land within the farm is native rangeland. The rangeland includes a Bureau of Land Management grazing permit for one animal unit. The federal land is divided into three small tract, the largest being 40 acres. One tract is on the north end of the property, one on the east and one on the south. None of the tracts have a permanent source of water. The water rights are unique in the Pecos Valley. They are classified as public and private surface rights. Most of the water is private drain water rights. The farm can utilize all the drain can produce less some carriage loss. The water production of the drain has been as high as 5 acre feet of water per irrigated acre.

The privately held rangeland is located mostly on the south end of the farm and between the irrigated land and the Pecos River. It is assumed that at one time the property was boundary fenced, but it is unknown as to the current condition of the fence. No livestock grazing has occurred on the property in a number of years.

The improvements on the farm are all located at the farmstead that is directly accessible from Aberdeen Road. The improvements, which will be described in detail later in this report, consist of a main residence, tenant house and hay barn. Domestic water is provided by the community of Hagerman.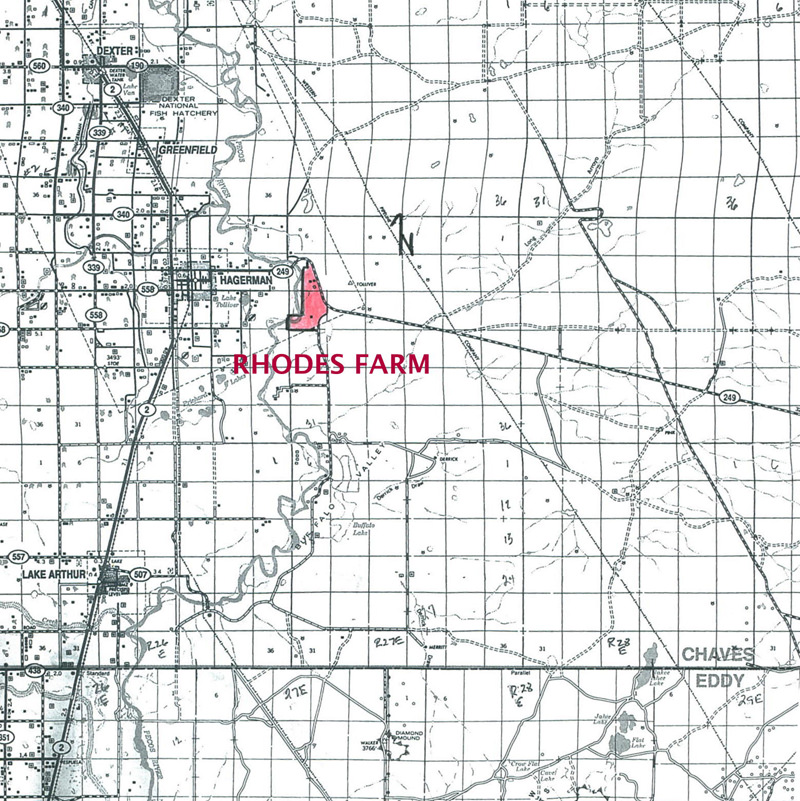 In addition to the farm properties that we currently have listed there are several other properties that are available, but not actively being marketed. Contact us and we will give you the information.